*
IMPT
: The link for the Kickstarter campaign for the range of Xennec CityScape bags is
here
.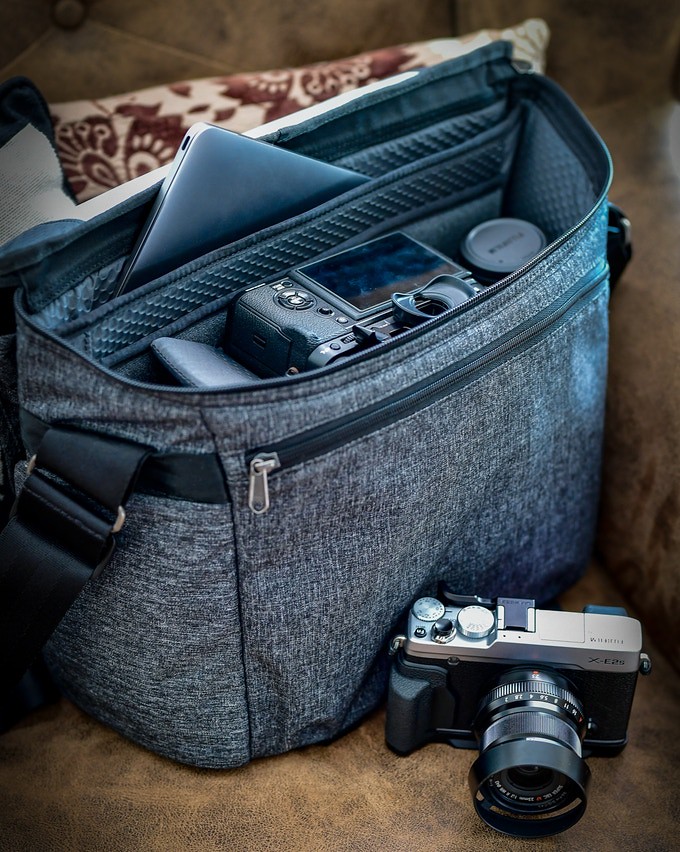 This review comes in 3 parts.
1.
Introduction to the brand Xennec.
2.
The top 10 characteristics a top end Camera backpack should have.
3.
User experience of the Xennec Cityscape Daypack 15 and Conclusions.
For starters, even though I've reviewed gear from the Fujifilm medium format and X-mount system to the Leica M system, there is a side to me that only those who know me in real life know about,
that I am kinda obsessed with camera bags too.
​
From the uber-expensive hand stitched Oberwerth to the time tested Wotancraft, ThinkTank, Billingham to the modern commuter type Peak Design and Vinta and even unique one of-a-kind camera bags from luxury bag makers like Goyard and yes, even once off collaborations between Ming Thein and Falcon, the journey to bag happiness hasn't been short and yes, and with this comes a serious amount of accumulated experience in identifying
the
camera bag.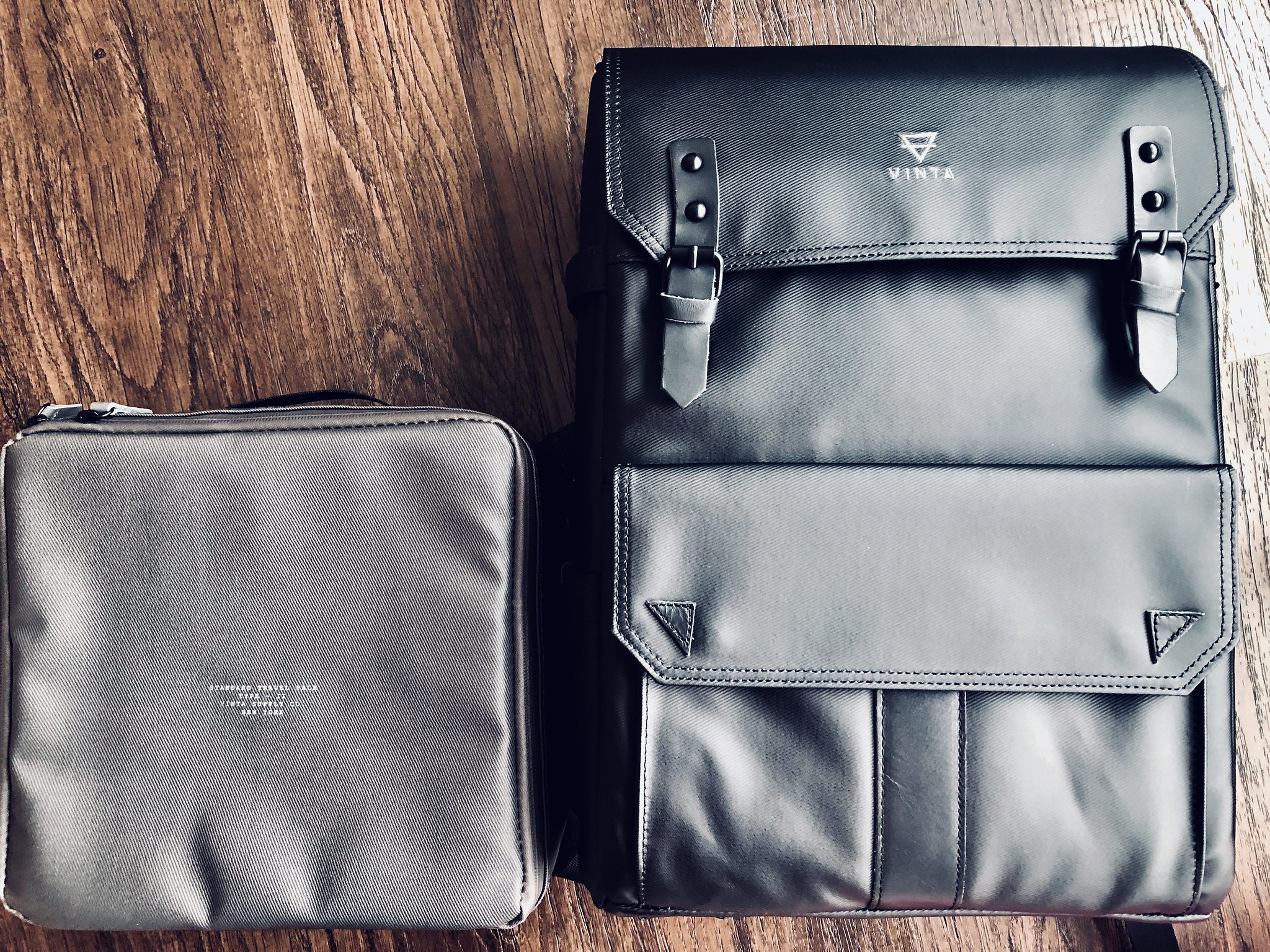 The Vinta Type II (the one that I thought would be the last but alas...)​
And today, I am going to share my personal user experiences with the just announced on Kickstarter
Xennec Cityscape Daypack 15 backpack.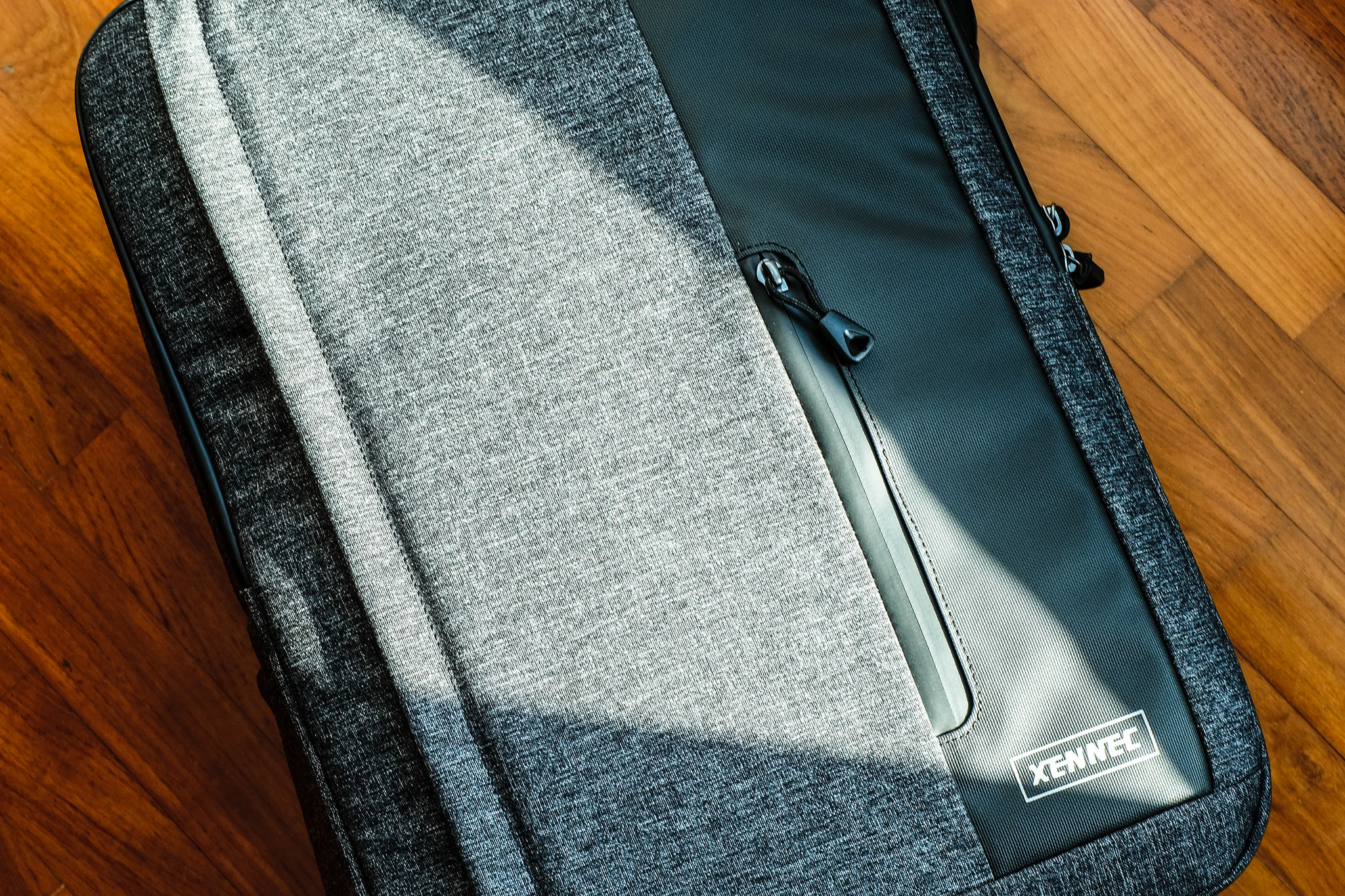 1st

question you might ask is "Wut? Xennec?" and that's perfectly fine as the Xennec line of photography-oriented bags was just announced in a KickStarter campaign in Nov 2018. The Xennac team comes packed with decades of experience not just in designing, but also in making and yes, using these bags as real world photographers. For example James, InEok and Aeran from the team alone adds up to a pretty good 30+ years of experience working in Thinktank and related brands.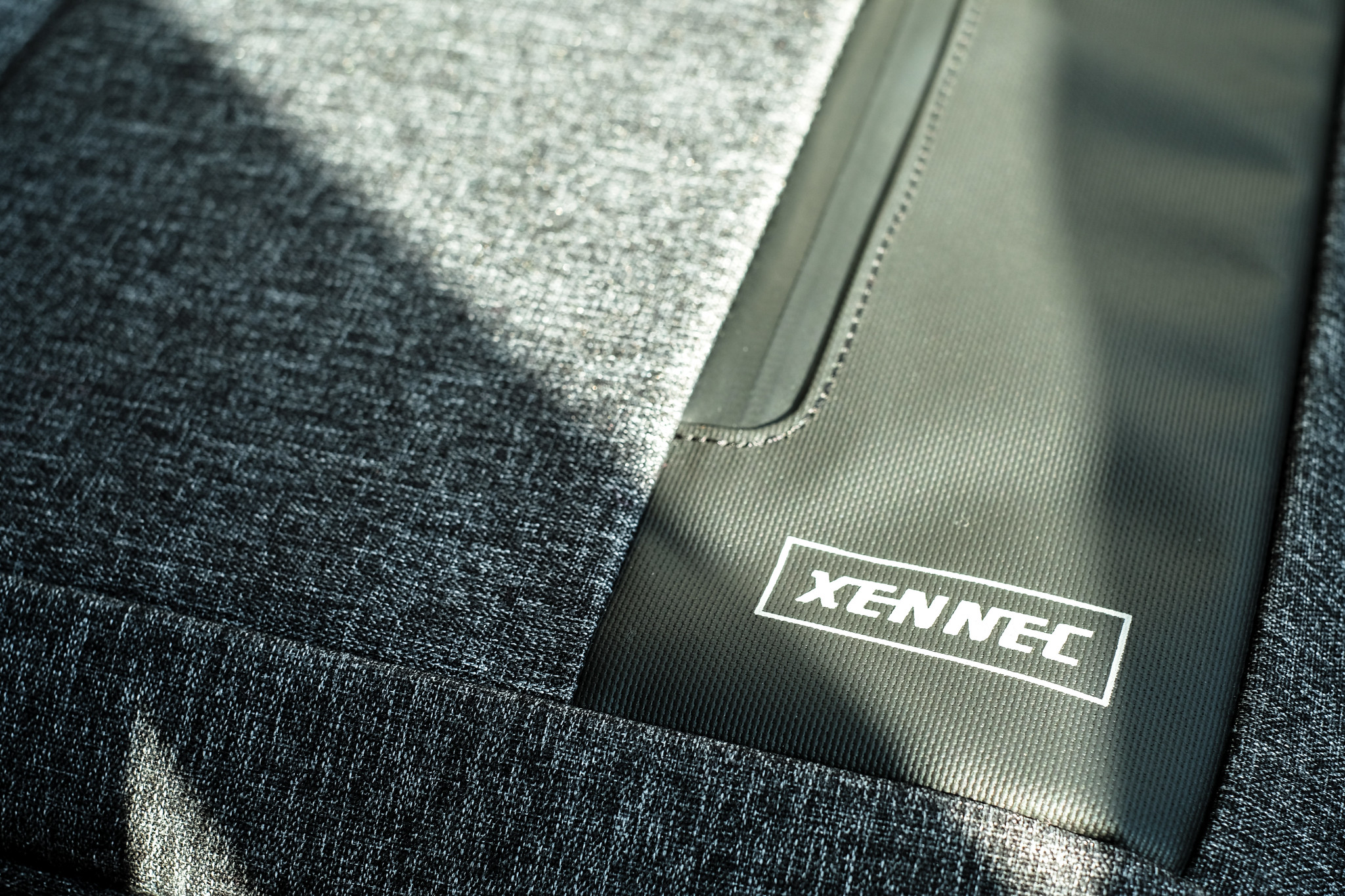 So why review the Xennec Citycape Daypack 15 now?
​
All of us here love photography and I guess are likely obsessed about having a great looking and high-quality bag that carries
NOT ONLY
our camera gear, but also help organize our daily necessities and electronic gadgets without a design that screams '
this is a camera bag!
", and here is where the design team behind the Cityscape Daypack 15 comes in nicely.
*Note: A total of 3 designs were released, the Cityscape Daypack 15, the Cityscape Backpack 15 and the Cityscape Messenger 13 but I only review what I've experience with and thus this sharing will focus solely on the Daypack 15. (see below)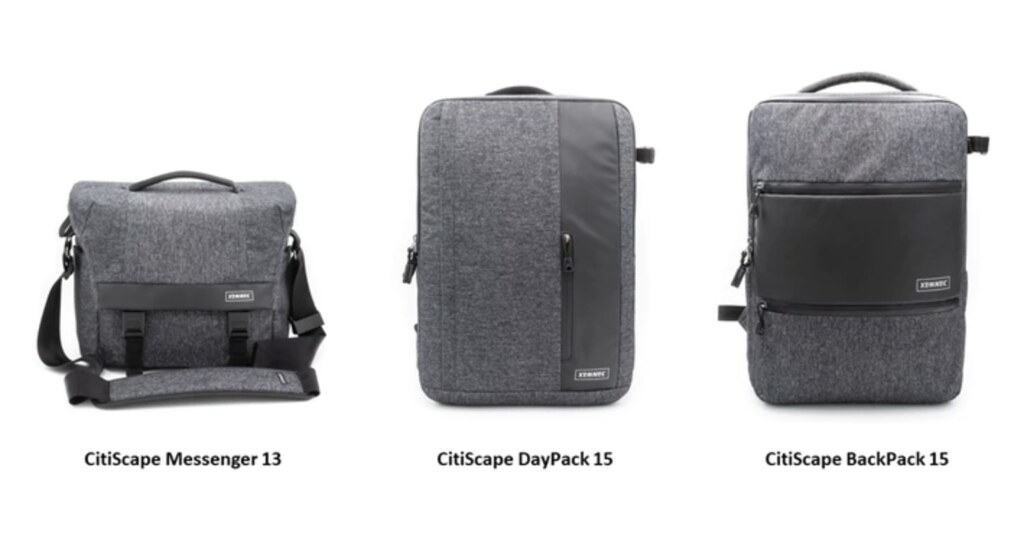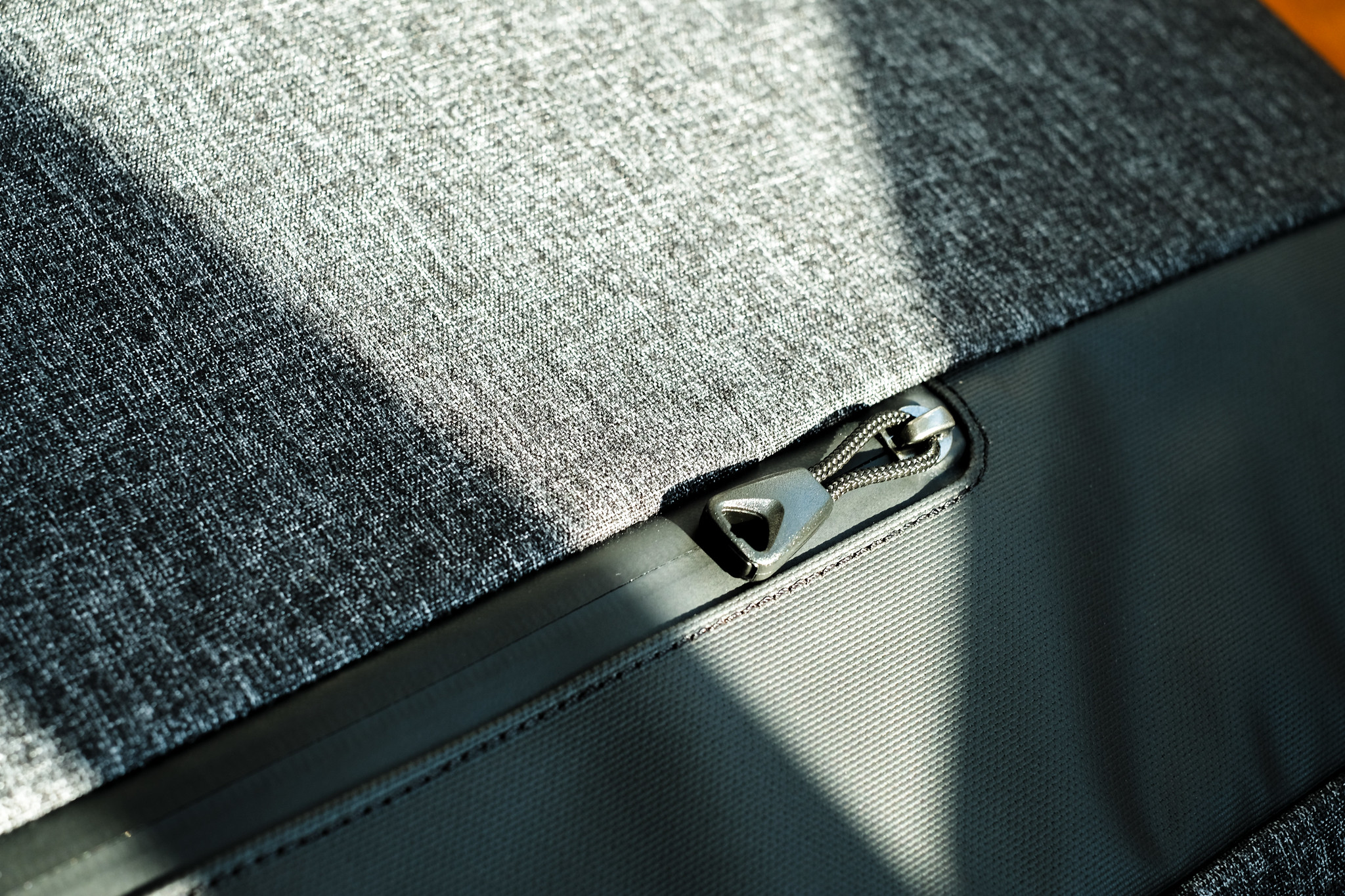 2nd
question I guess will be what will
the
excellent camera backpack have?
Personally, its a "
simple
" list of 10 "
its
":
It has to double up as an everyday commuter bag for work or even a hike , heck! It needs to be able to do a 1D trip.
It must have separated sections for my Macbook Pro 13/ iPad 10.5 and daily life necessities like a water bottle, wallet, and in some cases, even a change of clothes.
It has to be designed to be user-friendly and yes, definitely at least 2 points of access (front/side or front/back).
It must be weather proof, in fact I expect the zippers to be weather proof too.
It needs small but good sized compartments/pockets for stuff like straps/batteries etc
It has to be comfortable enough for me to carry a full load for at least 1/2 a day of shooting.
It must fit a minimal of a Fujifilm X-T3 body, a XF100-400mm and a prime for me, or in more general sense, a good sized DSLR like the D850 with a 24-70/2.8 equivalent plus a few primes AND my daily barang barang.
It must have good cushioning, I don't know about you but I do place my bags on the ground. I use my bags, not baby them.
It cannot be heavy, never more than 2kg empty. it doesn't make sense to torture my back further.
It doesn't scream 'camera bag'.
Bonus: It shouldn't cost an arm or a leg.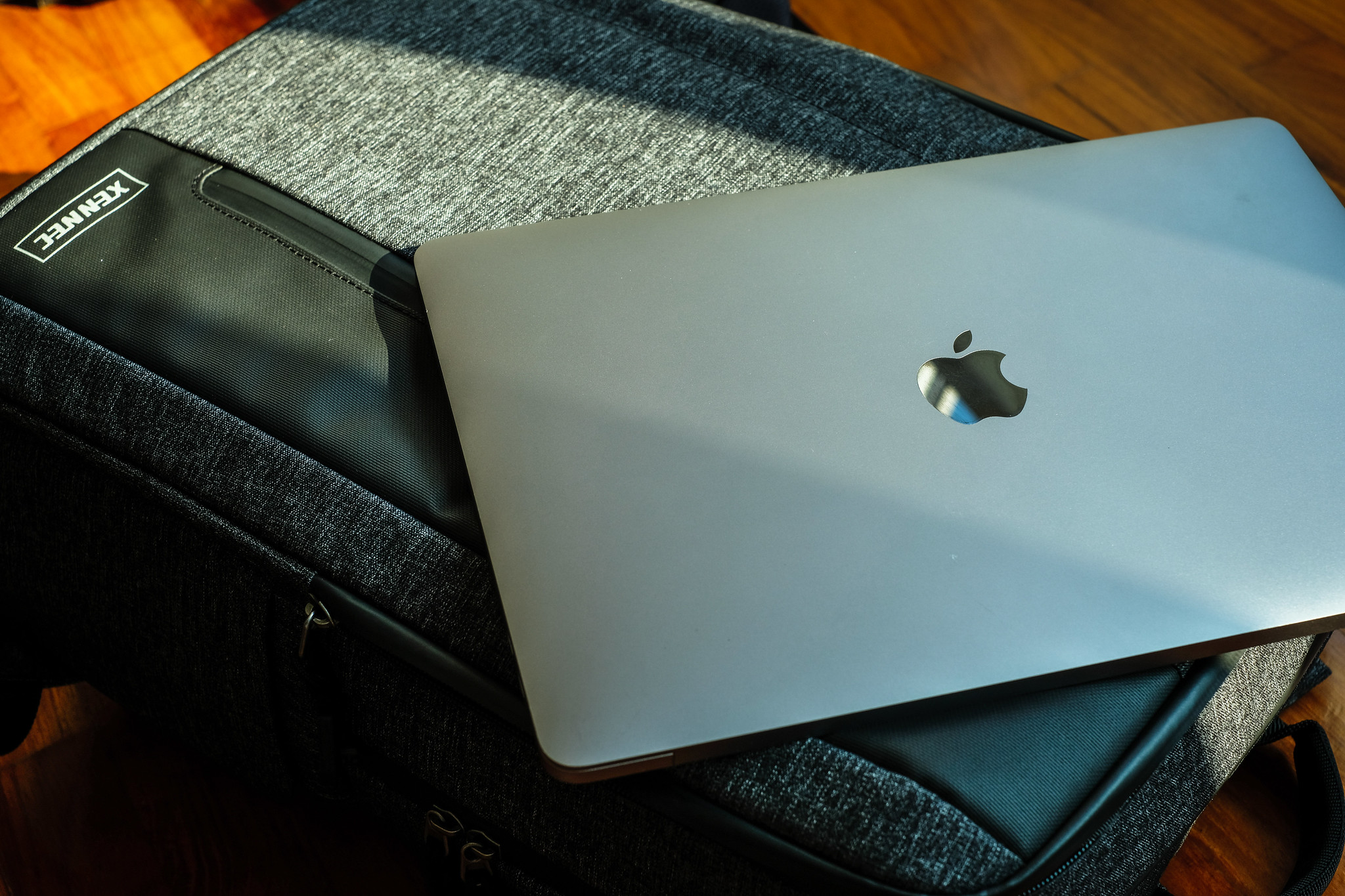 That's the Macbook Pro 13 with the Xennec CityScape Daypack 15. ​
and now, officially from Xennec we have:
"The CityScape Daypack 15 is a minimalist style camera/everyday backpack crafted to be functional while ensuring your equipment is well protected".
Key Features:
- Weather-proof zippers for laptop pocket and upper compartment.
- Magnetic side pockets for tripod and water bottle
- Twiz-lock zipper pullers for theft prevention
- Bottom half compartment for secure access to gear
- Can be converted to a normal everyday backpack
- Internal separation panel for fitting a small travel tripod
- Luggage pass-through
- Carbonate-coated fabric bottom
- Seam-sealed Raincover provided
What it holds:
- 1 standard size DSLR or Mirrorless with 3-4 lenses and accessories
- 15" laptop fits inside the laptop compartment
- 12" tablet fits inside the tablet pocket
- A4 sized document folder
- Tripod/Monopod (you can actually stuff one
inside
the backpack instead if that's your liking)
External Dimensions (W x D x H): 12.6" x 6.3" x 17.3" (32 x 16 x 44cm)
Weight : 2.73 lbs / 1.24kg (~12% lighter than the Peak Design 20L)
Volume : 17.5 L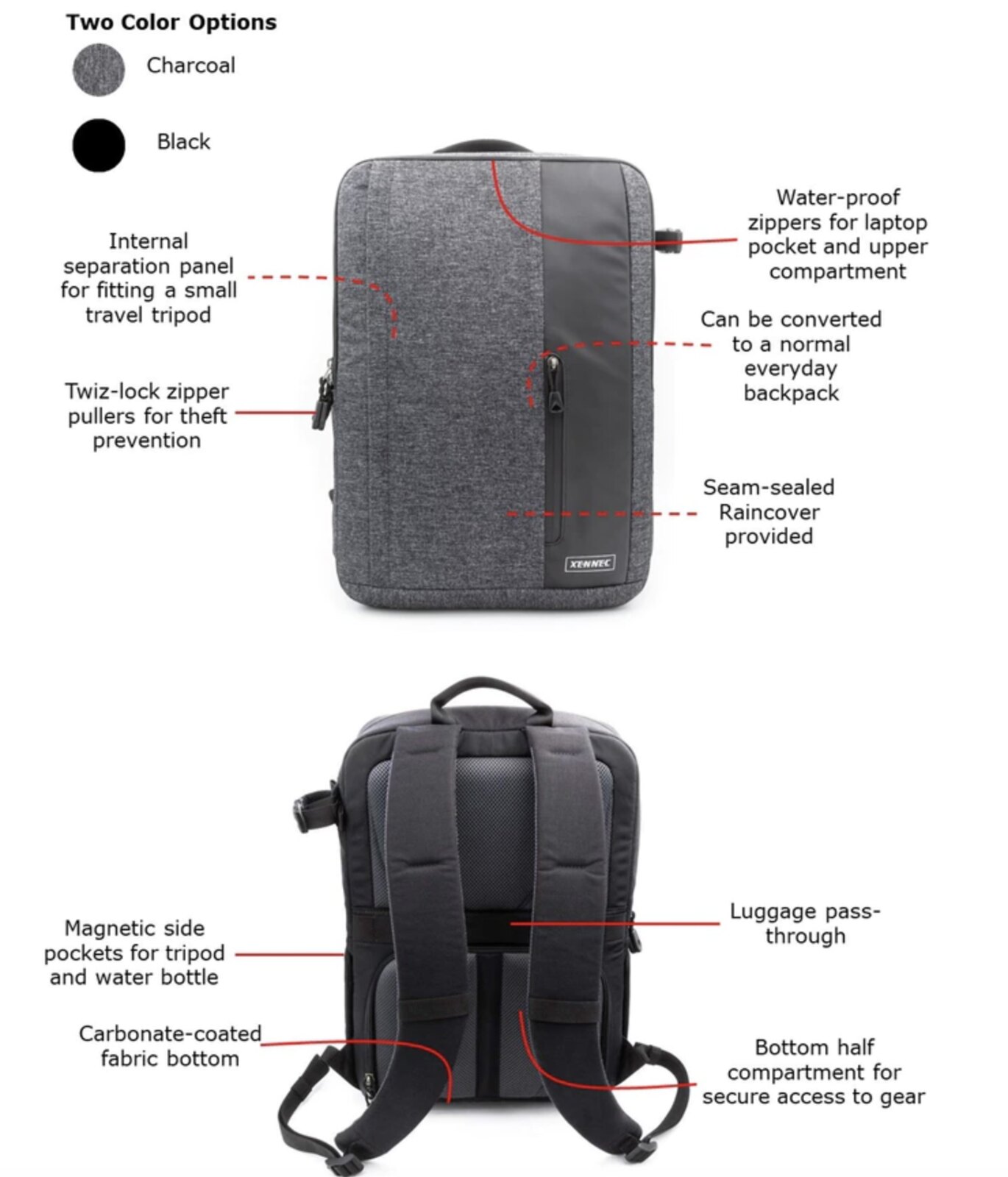 3rd
question to answer should be: S
O
what's it feeling like to use the Daypack 15 in real life?
Disclaimer:
*As much as it is my personal standard to use product photos shot by myself, I have included official product photos from the KickStarter page in instances where I felt this would be easier for you, the reader.
*The Daypack 15 I tested for 2 weeks is a prototype model, and the final product will only be better. Like all my reviews, to maintain a neutral stand the bag was returned to Xennec at the end of the review (I hope they do wash it before putting it up as a demo model though)
​
Last edited: